Meet Payam and Ezgi: AI masterminds
Payam and Ezgi joined 5CA's Data Science team as AI specialists. Since then they have been working on developing and implementing AI solutions for our clients and 5CA in general. Here is a little bit of story behind those two AI masterminds! ?
Q: When did you join 5CA?
We joined 5CA in July 2018.
Q: First of all, could you tell me a little bit about yourself?
Payam: I am an introvert, I try to socialize but sometimes I don't know how to do it haha! I was born in Iran and I travelled to Turkey when I was 26 years old. I was initially planning on a short stay there but my stay lasted 6 years! That lead me to marry my lovely wife, Ezgi, finishing my master studies and finding wonderful friends and family in Turkey. I love traveling, learning languages and cultures, and I love animals. My latest favourite pet is Coco [Coco is our office dog]! My biggest wish is to be able to change the world using my knowledge and work to make it a better place to live (even very small changes matter). Then retire and start our own farm with Ezgi.
Ezgi: I feel that I was born as an artist, but I could not find an opportunity to reveal my secret talent. I am good at visual arts and hand works, such as painting, designing, and knitting. But my biggest dream of all was to be a ballet dancer. Well, now it is no longer an option for me anymore! Then, I decided to pursue a more serious profession: engineering. Fortunately, I always loved math, science, reasoning, facts, and rules, so my studies where quite enjoyable. In fact, I realized that this field was the best fit with my organized and curious nature. I like spending my days solving puzzles, but also dancing, being outdoors, traveling and hanging out with friends!
Q: What exactly are you doing at 5CA?
Ezgi and Payam: At 5CA we are implementing Machine Learning and Artificial Intelligence methods over data to create smarter Customer Experience solutions for our clients and agents. So, in detail, we are doing research with available data to find potential applications and implementing these with the help of programming languages. Our goal is to help agents to respond to customers' requests faster and more efficiently. We have plans to introduce more and more automation solutions as well.
Q: You moved from busy Istanbul to the Netherlands. What do you think about Utrecht so far?
Ezgi and Payam: Actually, living in a calm, cozy and small city was our dream for years. It is exactly what we have fantasized about for years. Don't tell anybody from other cities; we find Utrecht the most beautiful city in the Netherlands. People are extremely polite and nice to us and we have had a wonderful experience so far!
Q: AI seems to be a very interesting and trending field. How did you end up working in AI?
Payam: I was always a geek interested in solving problems and new technologies. So here I am!
Ezgi: During undergraduate studies, I was always looking for an option to touch people's lives to make things easier for them. This is the story of how I started to work on Natural Language Processing (NLP) projects, then I continued with projects from data mining and data science fields. Naturally, AI is the most social research area in computer science. AI gives us a great opportunity to perform complex tasks in a simpler and more efficient way. So, I became a member of the AI club!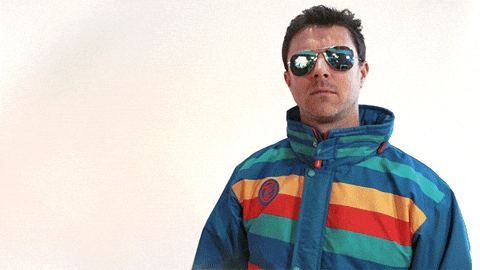 Q: You both have a broad experience in the field. How do you think AI will change our everyday lives?
Ezgi and Payam: AI is bringing a huge change in our lives and the change will be far bigger than we expect. We believe that it will change our current social establishments. In a few years, AI will empower lots of areas that we even can't imagine now. Lots of those improvements will make our lives easier. But it may also change the power and wealth distribution. And well…It is a very critical point in history. We can have a very smooth transition to an AI era or a very harsh one.
Q: Ok, enough about work! I also know you travel quite a lot – could you tell me a little bit about your favourite places in the world?
Payam: Yes, that is correct. I love traveling but I don't travel a lot. Therefore, my favourite place in the world is changing very fast. My most favouurite place until now was Lake Como in Italy, but it may change very soon.
Ezgi: I was traveling a lot in the past, it was true, but until my path crossed with Payam. Finally, after we moved to our new country, we could find some time to enjoy the world again. Every day, we meet new cultures, beautiful places, food, and friends. Stockholm, Como, and of course Marmaris are my favourite places, and I wouldn't be able to pick just one, sorry.
Q: And what is your next destination?
Esslingen am Neckar, Germany, to visit a part of our family, but the next big event will be Phuket, Thailand.
Global Customer Support provider since 1998. Offices in the Netherlands and USA. Remote agents in more than 30 countries.
U.S. office: 200 Spectrum Center Dr. Suite 300. Irvine, CA 92618
The Netherlands office: Catharijnesingel, 30E, 3511GB Utrecht